Ford promises a new small pickup truck and a return of the legendary Bronco name. Here's what to expect.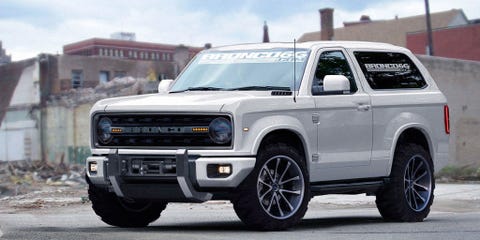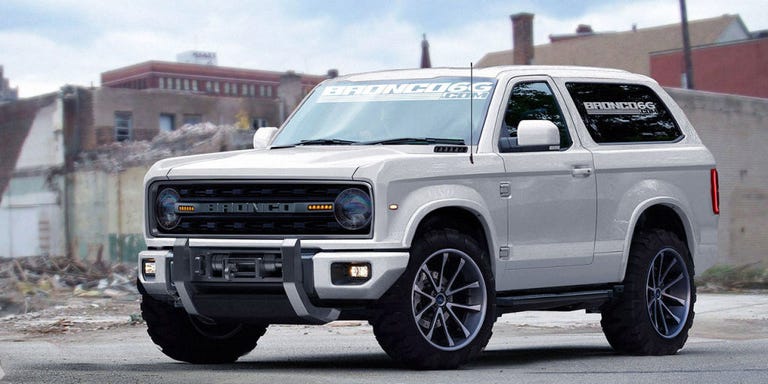 SEP 22, 2017
Late last year, UAW representative Bill Johnson said something he possibly shouldn't have—the Bronco and the Ranger are coming back. For Ford fans who want a midsize pickup or a competent off-roader, this was huge news. It also makes a lot of sense. Americans can't get enough trucks and SUVs right now, making it a perfect time for Ford to expand its lineup.
Then, at this year's Detroit Auto Show, Ford made the officially official announcement. The Ranger will arrive in 2019, with the Bronco showing up a year later. Ford didn't give many details beyond that at its presentation, but since then, more details have trickled out. So let's talk about what we think we know so far.
The Ford Ranger
Technically the Ford Ranger isn't dead at all. The current-generation Ford Ranger is built in Thailand, South Africa, and Argentina, and sold in nearly every market around the world besides North America. But as Johnson confirmed, Ford plans to build a new Ranger in its Michigan Assembly Plant and sell it here again.
In a recent Reddit thread, an anonymous poster claiming to be a Ford designer (and verified by the moderators of the Ranger subreddit) claimed the new Ranger will be a facelifted version of the foreign-market Ranger. Our Ranger will reportedly get new headlights, a new grille, and a new front fascia, but the rest of the truck will look about the same. The interior, though, will get a complete overhaul for the U.S. market.
That means the new Ranger to be a direct competitor for large-midsize trucks like the Chevrolet Colorado, Honda Ridgeline, and Toyota Tacoma—pickups that share dimensions with the full-size trucks of 15 years ago. For fans of smaller trucks, that has to be disappointing news. But as the alleged Ford designer points out, by 2011, the market for small pickups had eroded to the point that Ranger sales were almost entirely propped up by fleet sales. The market for a legitimately small pickup truck just doesn't exist anymore.