It's amazing what the tiniest change can do for an engine's efficiency.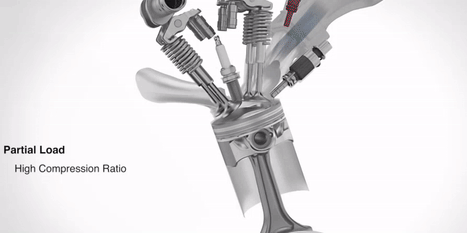 YOUTUBE
ENGINEERING EXPLAINED
The Budack cycle, named after the engineer at Volkswagen who developed the process, is actually just a slightly altered version of the Atkinson combustion cycle. Where the Budack differs is that instead of closing the intake valve early during the compression stroke of the cycle, it closes the valve early during the intake stroke.
This process brings down specific output, but results in greater efficiency since the piston doesn't have to compress as much air. And under higher loads, variable camshafts kick in to keep the valves open longer and improve performance.
But that's a very simple way of explaining it. Jason Fenske of Engineering Explained put together a video full of simple-to-understand diagrams to show us how the Budack cycle really works. Watch for yourself.